LATEST SKY EVENTS
Updated February 5th 2016
Extremely Rare Nacreous Clouds Report Online -
NEW
An extremely rare outbreak of Polar Stratospheric Clouds known as 'Mother of Pearl' or 'Nacreous' formed in the skies over UK and Ireland thanks to a combination of the southward displacement of the Polar Vortex and seeding from storms Gertrude and Frank which produced stratospheric temps of -80 degrees C. For the first time in 19 years of observing I had the privilege of photographing these rarest of clouds on Feb 2nd 2016 in the pre-dawn sky from Cookstown then after sunrise from Castledawson roundabout. These alien lenticular shaped iridescent clouds glowed vividly in the sky adjacent to the rising sun making for one of the rarest atmospheric phenomena I have ever seen. Also included is a beautiful sunrise from Glenshane Pass on Feb 3rd and my maiden flight of the Phantom 3 Advanced drone. One page report with 14 images and 2 video clips. - REPORT.
Beautiful Glenshane Pass Sunrise & Phantom 3 Maiden Flight -
Feb 3rd
I had set my alarm for 06.00 to begin scanning the skies just in case another rare Nacreous cloud display formed. By 06.30 I was on the road and parked on Glenshane Pass while watching clear skies to the E and SE, there were no PSCs to be seen, however the crescent moon and planets were putting on a nice show. I relocated to higher ground at a more quiet location and spotted what looked to be possible PSC formations in the form of pale grey-white bands however they lacked any of the vibrant Nacreous colours. I got hit by a heavy snow shower during twilight, the sky turned pitch black with large dark snow flakes falling from menacing curtains aloft which was quite an impressive scene. Suddenly in it's wake the sun appeared above the eastern horizon out of nowhere followed immediately by the best green flash I have ever seen in my life, this one was like a large emerald green pulsating flash similar to the wink of an alien eye, I wish I had been filming at this point, I have seen them before through binos and telephoto lenses but never without optical aid like this. Then a beautiful sunrise unfolded, these were taken with the 100-400mm lens minutes after the green flash.
It was bitterly cold outside with a raw wind, and patchy snow on the ground but the sunset brought with it some much needed distraction and welcome warmth. Fanning crepuscular rays above the rising solar disk really made the trip worth it even without the Nacreous clouds, you can just about see the upper section of Lough Neagh to the lower right.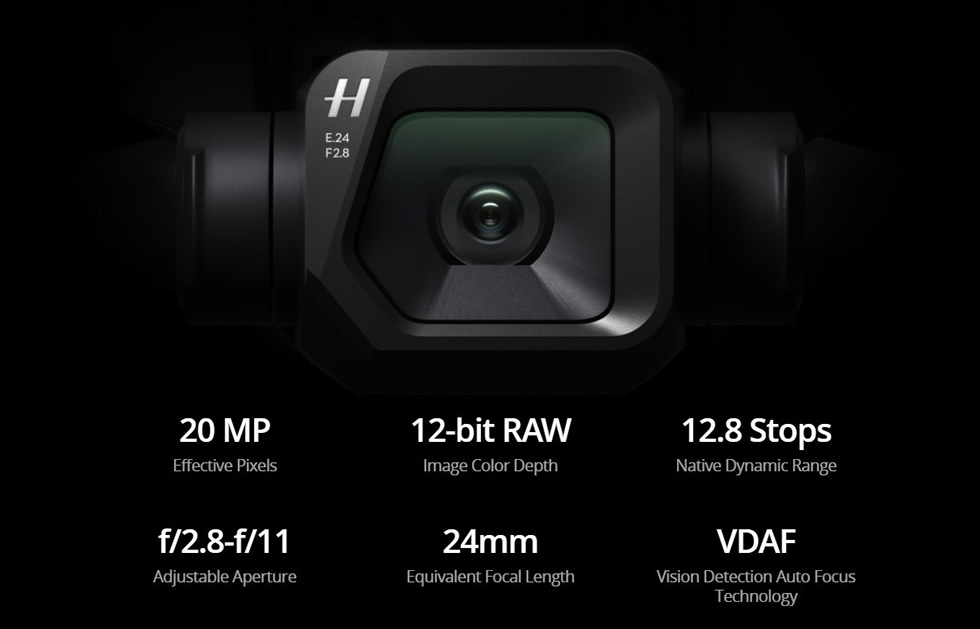 Then as the sun rose I thought now would be a good time to do my maiden flight of my new Phantom 3 Advanced drone. The conditions were far from ideal with freezing temps and a keen wind however I decided that now was the time to christen the new gear. It was a thrill to fly, the wind buffeted the drone but the three axis gimble kept the video completely level which was amazing. I got the Phantom up to 100ft which was the ceiling in the beginners mode and it was more than enough for me in these conditions with no practice at all, however it can climb over one mile high. The drone buzzed above me like a swarm of angry bees while I practiced a few turns, camera changes and filmed the rising sun and had an awesome time doing so. When the Phantom landed after 10 min's of flight I suddenly realised how cold I was, my hands were red and in pain which took me 20 min's to get warm again back inside, but it was worth it for this nice morning shoot out in the solitude of Glenshane Pass.
Video of the dark snow shower then the maiden sunset flight of the Phantom 3. The camera doesn't record any audio due to the sound of the four rotors so I had to use a random music clip from youtube. Plenty of potential with this kind of aerial photography, I will be doing a lot of more training in the very near future!
Snow Devils, Massive Waves & Rare Nacreous Clouds! -
NEWS
What a weekend of weather action!. On Saturday Jan 31st we got our overnight snow so Roisin and my Dad and I decided to go out on a snow chase in the hope of getting some nice winter photo opps as well as test out our new Phantom 3 Advanced drone. The snow was never deep or present at low levels so we hit the Sperrin mountains and ended up spending five hours on the road driving along narrow snow-covered twisting trails. After 15.00 we arrived on very high ground below the peak of one of the mountains above Draperstown and suddenly encountered snow devils!!!. Snow devils are similar to dust devils, they are whirlwinds or vortex phenomena which I have always wanted to see, in fact, they are very rare in N. Ireland because you need the correct kind of wind set-up and snow at the same time, I have never seen them before in my life (I've been out in a lot of snow over the years) and all of a sudden here they where spinning in the snow and trekking down the flank of the mountain. We must have watched at least a dozen of them, sometimes two at a time, some were small and concentrated yet others were broad with a large area of circulation swirling upon the snow. They were amazing to watch, at one stage a large one formed on the mountain summit, drifted down the slope, impacted me and went rite over Dad and the car then entered the field behind us, I was blown away, I never thought I would be impacted by a snow devil when I woke that morning!
I didn't get any decent stills of the devils as I was concentrating mainly on video because it was the only format which did them justice. Here's the footage of the snow devils and some of the roads we where driving on and then my Dad doing his maiden flight of the Phantom 3 advanced, between the three of us we used nine different devices this day to record video ranging from Go Pros and dash cams to DSLRs, mobile phones and a drone. I will never forget this awesome day in the mountains, I hope you enjoy the video, make sure to watch at 1080p for best quality.
Two days later on feb 1st storm Henry was due to deliver a big impact to N. Ireland, originally I wasn't going to chase this one until I changed my mind at 01.00 the night before when the storm got a major upgrade and with the low shifted south it looked like we were going to get a strong hit with wind gusts of 80-85 mph. Another source issued a red warning for the Antrim and Donegal coasts with 'phenomenal sea conditions expected' and waves at 50ft high. This was too good a storm to ignore so early on Sunday afternoon Roisin and my Dad and I went out storm chasing once again for the second time this weekend, we headed straight to the north coast.
We spent an hour at Portstewart harbour trying to catch the stunning waves crashing over the harbour wall and up through the blow hole, it was all down to timing and patience however it was easier said than done being exposed to strong gusts of wind, sea spray, and nasty squally showers, one wave splashed over me and my camera almost destroying my 600D, it played up for a while after this, at times the sea was coming up the harbour car park and under our car. The highlight was this huge wave exploding over the barrier in a wall of water hammering down onto the boat on the other side, I managed to get it on 3 frames in continuous shooting mode and my Dad got it on video.
Same wave crashing onto the boat, there's a lot of force from waves like this and the boat could only take so much, after hours of impacts from tonnes of water it finally sunk the following day so this was one of the last images of it during its fight with storm Henry.
We relocated around the corner to get an open view of the sea and we where instantly blown away. We spent hours here shooting images and video of what must be the most spectacular and dynamic wave formations we had seen for many years. These were all taken with the 100-400mm lens, however you must appreciate how massive these waves were, without a surfer there is no sense of scale but take it from me these waves were far out and big to show up in the frame like this.
You can feel the power in these
Pretty much a non stop onslaught of waves and tsunami-like rolls and walls with tops sheared a considerable distance to the east, there was no break, just constant wave attacks towards the shoreline moving at high speed with a constant loud rumble, when a squall hit the waves became enhanced and even more angry, they honestly looked menacing yet majestic in the moody light.
I had major camera gear issues this day which I will explain later however I did everything I could to get every second of extra time from my batteries and our other cameras. I have many dramatic images of this storm which I will save for a a detailed report in the near future.
Video footage of storm Henry at Portstewart with big waves and severe wind gusts filmed with four different cameras, watch at 1080p for best quality. Hands down best Atlantic storm I personally have witnessed in years with hurricane force gusts further out to sea.
Then as if this weekend couldn't get any better there was a sudden unexpected outbreak of Nacreous or Mother of Pearl Clouds, also known as PSCs or Polar Stratospheric Clouds. They first appeared over Scotland during the tale end of storm Gertrude then over Ireland by surprise ahead of Henry. I couldn't believe I had missed them, they appeared at dawn from 07.00 onward and I wanted to get up to use the bathroom but decided not too as I was too tired so I missed the entire show which was difficult to take in. I have always wanted to see Nacreous clouds since I first started observing back in 1997, I had researched them many times and for years I always checked the skies for their presence when big winter storms where in our vicinity but to no avail.
These clouds are EXTREMELY RARE, they are most often spotted during the winter months over high northern latitudes such as northern Canada, Alaska and the Arctic Circle however to see them from UK and Ireland is something so rare that most people have never heard of them, never mind looked for them. As far as I can tell they were last sighting from N. Ireland by trained observers in 1995. Seeing these clouds is literally a once in a life time experience, in fact, they are not that common either in the far north too so you can appreciate whey they are like hen's teeth, I have always wanted to tick them off my observing list and now I had my chance, there was an outbreak over my own country, however would they appear again the following morning?, this time I set my alarm. PSCs form high up in the Stratosphere some 50+km above ground and require frigid atmospheric temps of at least -85 degrees C for their formation, gravity waves can also aid in their formation. These conditions are rare indeed in the UK however a chain of random events all conspired to make it happen. Sudden warming of the stratosphere over the Arctic pushed freezing air south over the UK bringing with it cold and moisture for ice crystal formation. Furthermore recent storms Gertrude and Henry may have introduced more ice crystals and waves into the stratosphere which sealed the deal. I woke up at 08.00 and went to the bathroom window and immediately saw my first Nacreous clouds, I couldn't believe it, I spent the next hour taking hand held shots before sunrise from my bathroom observatory. The above was taken just after sunrise from Cookstown out in the street.
My finest view of the day, these images were taken from Castledawson roundabout around 09.00 with Nacreous and sun in the same frame making for a high contrast dynamic range scene. Video and images don't do these clouds justice at all, they were beautiful visually, vibrant, delicate and heaven-like. Roisin and I could see pink, green, blue, purple and white colours all within a large lens-shaped cloud formation which seemed to be alive, I can tell you I was happy beyond words to finally see these beauties, this could be a once in a life time event.
Amazingly the colours seemed to get richer as the sun rose, anybody who looked to the east couldn't have missed these alien iridescent clouds. I finally lost them from sight after 10.00.
Video clips of the Mother of Pearl clouds from Cookstown and Castledawson roundabout at different stages of the morning from predawn until after 9.00 with the DSLR and Go Pro. These clips don't show how rich the colours truly were, nature can be breathtaking at moments like this. I now have three website image reports to do in the near future so bare with me. What an action packed three days - rare snow devils, massive waves and extremely rare Mother of Pearl Clouds - 2016 has got off to a great start!
Canvas & Print Sales -
NEWS
Interested in purchasing a beautiful print or canvas for your home, office, or perhaps as a gift?. By browsing through the Nightskyhunter Stock Gallery and Image Reports you can view an abundance of imagery covering night landscapes, aurora, noctilucent clouds, day and night winter vistas, sunsets, star trails, thunderstorms and much more. All the images on this site are available to purchase on print, stretched canvas, or as a digital file for licensing purposes including video footage. Check out the price list and simply email me regarding your image of interest and we will take it from there. Thanks very much for your time.
Glenshane Pass Night Snow Image Report -
NEW
On January 24th 2016 I enjoyed my first photo shoot of the year on Glenshane Pass due to a short cold spell event which introduced Arctic air across N. Ireland generating several days of frosts, pristine air and periodic snow showers. I spent several hours on the mountain roads shooting night snow scenes with car trails using my window mounted DSLR in the company of passing snow showers, soft moonlight and beautiful starry skies which made for a fun night out under the heavens to get my first winter scenes of the new season. One page report with 7 images and 1 video clip. - REPORT.
'Exposure' - N. Ireland 2015 Storm & Night Sky Video Highlights -
NEW
Finally, after months of preparation I have now uploaded 'Exposure' - N. Ireland 2015 Storm & Night Sky Video Highlights. This is my end of year presentation featuring 28 min's of video footage and time lapse sequences of thunderstorms, sunsets, Noctilucent Clouds, night sky, aurora displays, Winter scenes, mammatus clouds, planet conjunctions and even footage of jelly fish and basking sharks, the video is best watched at 1080p HD for ultimate viewing quality, it is also recommended that you make yourself comfortable, turn the audio up, then relax with a warm brew or your favourite beverage.
2015 has been a very challenging year due to a lack of storms and many cloudy nights which made this a most unusual year for me. However that being said I still gave it my very best and spent countless hours and hundreds of miles by day chasing storms all over the country and being exposed to cold nights shooting aurora and time lapse footage at the mercy of the elements, hence the 'exposure' title. When I see it all together on this video it makes it all worthwhile for each clip generates an abundance of great memories and emotions. Some of my favourite features are the Maghera sunset mammatus display, the blizzard almost making my van vanish near Glenshane, the stars and aurora from Monea castle in fermanagh, the Venus, Jupiter and Mars conjunction from Ballintoy, the many aurora displays and time lapses from the Antrim coast, the Omagh road sunset (end of video), Tyrone Stags in snow and the Enniskillen low topped supercell with rapid low level rotation that was in the process of trying to plant a wedge tornado near town, this was the most exciting Summer storm event for me to witness despite the unphotogenic light at the time, actually there is so much on here it is difficult to cover everything. I hope you get a chance to watch the entire video, I also hope you enjoy it but more than that I hope it inspires someone to look up at the sky and became an amateur astronomer, photographer or storm chaser because that for me is the ultimate Christmas gift anyone could have. Thanks very much for viewing.
N. Ireland Storm Chasing Image Reports
Astronomy is not the only subject I'm interested in. One other such area is severe weather which will be playing a major role on nightskyhunter from now on in conjunction with my other astronomical pursuits. Check out my new N. Ireland Storm Chasing section and view the chase reports and images which detail not only storms but other phenomena such as a moonbows, noctilucent clouds and aurora displays.
Martin McKenna